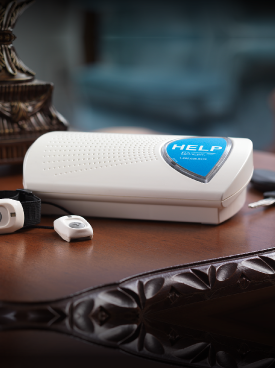 Have you ever worried about a loved one living alone? What if they fall and are in need of emergency assistance? Who would be there to help them? Medical alert systems can help people of all ages. Whether they are senior citizens, people with disabilities, or someone living with a medical condition. In most cases, the devices are kept on the person at all times and in the event of an emergency, assistance can be called for with the click of a button.
MEDICAL ALERT BENEFITS
Independence
Medical alarms lets you live independently. It keeps friends and family at ease, knowing that in the case of an emergency, you would have proper support.
Emergency Response Times
They ensure rapid responses in times of need and connect you with trained emergency personnel.
Waterproof
Many of the medical devices are waterproof so you can wear them in the shower or bath.
Communication
Personal information, such as allergies, medical conditions and unique needs, are kept on file and communicated to emergency professionals.
BE PROACTIVE
Don't wait for an emergency before you decide it is time to invest in a medical alert system. Be prepared! Give yourself or your loved ones peace of mind. Let us answer questions and provide you with all the necessary tools to keep your mind at ease when it comes to medical alert technology. We are a local company, so if an issue does arise with your alert system, we can provide support usually within 48 hours.
Give us a call today at (920) 886-1430 to setup an appointment!